The Hometown Project:
Prince George Show
Initially our Emily Carr
thesis project
,
Janine Merkl
and myself were invite to bring
The Hometown Project
to Prince George as an exhibit at the
Two Rivers Gallery
in the fall of 2015. Building off our 4-step campaign system of Awareness, Alignment, Engagement, and Action, the show also highlighted the history of innovative civic projects in Prince George, and aimed to inspire people to create new projects that could shape the city into a sustainable, culturally rich community. We designed custom exhibit material for the Two Rivers Gallery, including posters,
screen prints
, maps, booklets, and interactive displays.
The show was a huge success, with over 200 attendees on opening night, one of the best openings for the gallery. Our screen prints sold out, and addition runs were made to meet the high demand. The show's interactive elements received so much feedback from citizens on local issues, we were able to share the information with the city for future civic projects.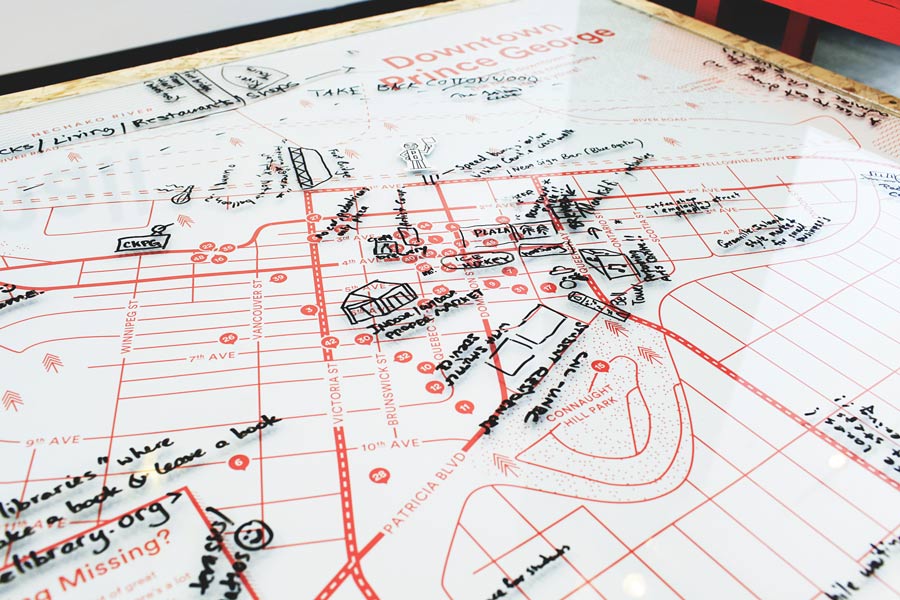 Learn more about Hometown Project and our future plans for the project at hometownproject.ca or our facebook page.